ABOUT US

Sigma Translations offers translation and legalization services in Varna
Sigma Translations was established in 1999 and as of today its scope of business - provision of translation, interpreting and legalization services in Varna - remains the same. Our office is located in Varna – Bulgaria's 'Sea Capital' - but we work with clients from all over the country and abroad. As of its founding till today, the company has established contractual relationships with the Consular Department of the Bulgarian Ministry of Foreign Affairs for certified translation and legalization of documents.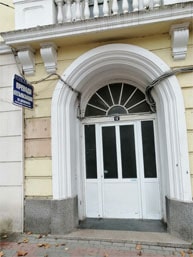 The services we provide are:
Specialized written translations - from Bulgarian into dozens of foreign languages ​​and vice versa. We can help you in almost any industrial sector, such as medicine, technology, science, law, economics, and etc.;
Translation of documents – operating as a Translation Agency we have extensive experience in translating documents for individuals and corporate clients;
Legalization - whether it is a document issued by a Bulgarian authority or by a foreign country, we will assist you with translation and legalization services in Varna, all over Bulgaria and abroad.
Our highly qualified team will take care of the so-called localization so that the translation is fully adapted to the specific geographical and cultural features of the region for which it is intended.
If you are looking for high-quality, security and diligence, please contact Sigma Translations - one of the leading translation agencies in Bulgaria. You can rely on us for translating your document from and into dozens of different languages. We have longstanding experience in the legalization of a wide range of documents. You can send your specific inquiries to our team by e-mail or call the phone numbers shown below. We will be happy to assist you with free advice.
Thank you for trusting in us for over 20 years!
We of Sigma Translations are always there for you
We are honoured that Sigma Translations has worked through decades - since 1999 - to become renown and leading translation agency on the Bulgarian market. We are glad that we have managed to build a qualified team of translators through the years who are available to translate various documents from and into dozens of foreign languages. Thus, we manage to meet the requirements of our clients for translation and legalization of documents in a foreign language or in Bulgarian from a wide range of specialized industrial sectors.
In the course of our longstanding practice, we have assisted our clients in different areas such as for documents from various scientific sectors, medical documents, court documents and others. We believe that this is the essence of our business - to be as useful as possible and meet market demand by delivering high-quality and professional services.
As a Translation Agency, we strive to be flexible, to offer the shortest possible deadlines for translating documents in the widest possible range of foreign languages, while maintaining consistently high-quality performance.
There is also another crucially important aspect of our business, and that is to protect the personal data and sensitive information of our clients. Therefore, we abide by all regulatory requirements and the best business practices available. We believe that as a translation agency this is the basis for building a lasting partnership with our clients.