Sigma Translation Agency
is established in 1999 with main business translation from and into foreign languages and legalization services for documents intended for use in Bulgaria and abroad. Since its beginnings, the agency is in contractual relations with the Consular Section of the Ministry of Foreign Affairs of Bulgaria for official translations of documents for Bulgaria and abroad.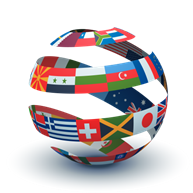 For more than 20 years, we at
Sigma Translations
have been working with a team of highly qualified translators with experience and special skills in various areas of translation - engineering, medicine, law, economics, finance, etc. They are all certified interpreters by the Consular Section of the MFA, while also respecting the confidentiality and privacy requirements for the translations and the personal data they have access to.
Our goal is always to provide the most appropriate translator for each specific text and area of life in order to respond to Your needs as much as possible.
At
Sigma Translations
we value the quality of our services and customer satisfaction.